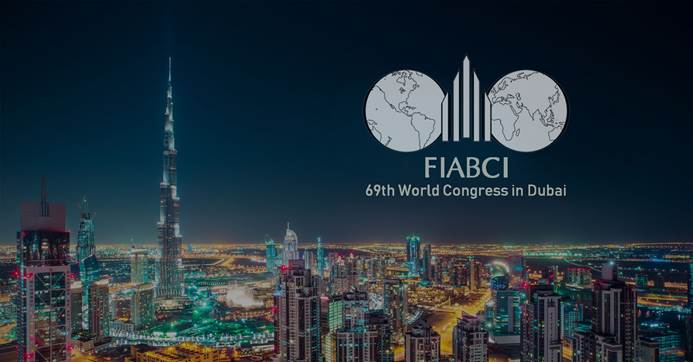 We are glad to announce the 69th FIABCI world congress program, it is designed to be both informative and inclusive and will deconstruct the concept of Happy Cities through dialogue, panelist discussions, workshops and an interactive exhibit and meeting spaces.
The this year's theme will build upon four main pillars: planning, governance & policy, citizen engagement and new marketplaces and their intrinsic relationship with the real estate community.
The event will be held at the Dubai World Trade Center (Al Maktoum Hall), from the 27th April to the 2nd of May.
Accommodation is offered at special prices at Novotel World Trade Center Dubai Hotel, IBIS World Trade Centre Hotel, and Fairmont Dubai, FIABCI members also enjoy a 50% discount on the event tickets.

To attend the event, please register, book your accommodation, and don't forget to check out the agenda and speaker list.
If you wish to attend please inform us of your intention, you contact us for support and requests at info@fiabci-egypt.com